WHY do I need it?
SEO helps you to increase the amount of visitors you get to your website. People cannot purchase services or products if they cannot find you online, which is where SEO professionals like Magi.SEO shine. We help you to achieve high rankings in search engines with relevant terms.

Unlock the power of your brand

Powerful SEO tools

Turn visitors into clients

Profit!
Make yourself noticeable in the search results

Increase your traffic

Increase exposure
I think that the facts speak for themselves: When we started with MagiSEO, our visitor count was as low as 300 actual visits per month and within 4 months this number increased by nearly 150%, and continues to rise. You are now more likely to find us on the 1st page of Google than on the later pages!

Throughout the on-going Online Marketing Campaign, we felt that the proposals, advice and services offered were always mindful of our best interests and we are pleased to be associated with MagiSEO.
Magi.SEO services are complete
Gather and research market potential of search terms (keywords)

Competitor analysis to determine strength of your competition for each of your chosen keywords

Comprehensive analysis based recommendations for keywords/search terms
When utilized correctly,  the internet is a very powerful marketing tool for any company. The trouble is that most companies do not know how to correctly structure their website and content to yield maximum traffic from the search engines. How you structure and create the content on your website heavily influences the performance of any SEO campaign. This is the first thing we tackle when starting any online marketing campaign.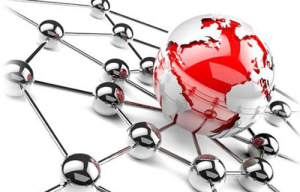 Keywords in titles content and multimedia descriptions
Our job is to find the balance between delivering the message you need to deliver to your clients, while optimizing your content and providing the search engines the information they need to best rank your website page. This technique is often referred to  as "On-page SEO".
A few fundamentals of on-page is URL relevance, using long tail and keyword rich titles, content and multimedia descriptions. Other important factors are page load speeds and social additions.
Personalized Always...
There is no better pairing than someone who knows their business and our expert team who will leverage that knowledge.
enquire
Off page SEO gives search engines like Google, and Bing a great indicator of how other websites and users in the world perceive the website in question.
A website that is useful is more likely to have links as references from other web sites, as well as more mentions on social media moguls; Facebook "Likes", Twitter "Tweets", Pinterest "Pins" and so on.
It is also more likely to be bookmarked and shared among communities of like-minded users.