Product Description: A single addition to any website that will increase sales and engagement absolutely? Sign me up! Provely is something you can seamlessly add to your website that will increase purchases by others. How does it work and DOES it actually work?
Basic Price: $97 / year (1 domain)
Pro Price: $147 / year (5 domains)
Unlimited Price: $197 / year (unlimited domains)

Created by: Mark Thompson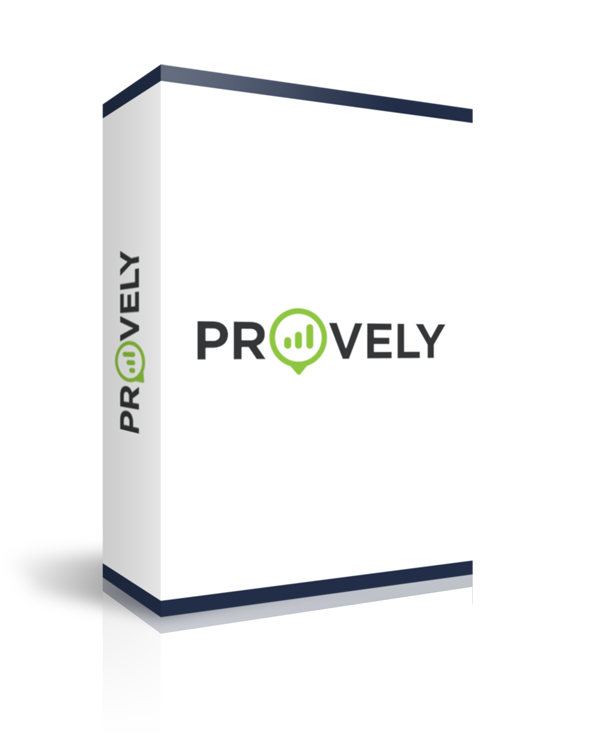 Provely is cheaper than its leading competitors, Proof, and Fomo which also offer less than Provely does. For the cost, there is little to complain about except that we felt the only tier worth having for us was the top level one for our needs, but Provely offers different options for different needs. [4/5]
In terms of usefulness, this tool earned every one of its 5 stars. Like anyone else reading about the conversion rates spiking by over 250% in minutes, we remained skeptical. Provely gives you small pop-ups on your site near the bottom which have a Google Maps picture, and it shows who last purchased your item and where from. It does this automatically so it isn't something that needs a lot of upkeep and maintenance. What happens then, are people see the pop-ups and begin to think that maybe there's something to this product if everyone's buying it and they do it as well. Human beings tend to have a herd mentality especially when it comes to what is popular. Provely seems to advertise in an unobtrusive way that YOU are popular. So is it useful? Most definitely, and we can back those conversion rates spoken of like a legend as well because this works. [5/5]
Considering the fact that you don't have to do anything once it's in action, and how easy it is to set up, there aren't many other things out there which are more user-friendly. Provely takes the guesswork out of installing something new and makes it easy for your site to move into the future of marketing. We love this product because it doesn't take much needed time away from anything else equally important – it's a set it and forget it application which is perfect for busy people.
Unfortunately, the user interface could do with a re-work and most of my setup time was trying to figure out where to do what. A few hover tips and explanations would have gone a long way instead of having to go through training videos for what should be simple functionality. [3.5/5]
We were going to throw in their 30-day money back guarantee into the value section but it's better suited here. The fact that they offer it shows they believe in the product, and that there is support available, or there would be nobody to issue the refund! They've provided their contact details clearly and offer support as well as ongoing updates and future enhancements to Provely. Many companies offer something but then leave it to stand and stagnate without support or updates and eventually the product isn't worth having anymore. The fact that Provely has clear support and a mind toward the future gives us peace of mind that we bought the right product.
With no immediate support or chat options we could not give this a full 5 stars. [4/5]
Value is where the fun begins because it has a lot of options despite being such a tiny thing. It can integrate with almost anywhere you are, like WordPress, Shopify, Click funnels and a LOT more.  It can cater to specific locations and frequencies of the display if you only want to increase conversions in one geographical location. It comes with a beautiful palette of color scheme options to match your branding or even to cater to people's more sensitive eyes by using muted colors if your prospects are older. There are also plenty of popup templates to choose from for your widget design, and you can track your campaigns live, choose to rotate through different specified time periods or past dates. This means if you had one completely epic day of sales, you could choose to show those popups rather than a slow month. [4.5/5]