We've covered Facebook, Twitter, and now we're heading into the more artsy category; Instagram.  Instagram is misunderstood, confusing, and some folks just don't actually know what it is even for. Some people think it's purely for sharing photos, and why do that there if you can do it on Facebook, where you already are also? Here's the thing about that… networking, and generating organic shares will get you the audience you're looking for. By sharing a photo on Facebook FROM Instagram, you're doing that.  You can also follow other people there, and create your own photo sharing network. While Instagram may be primarily for photos, we'll tell you what else it can do.
Staged Photos
Instagram is the place to put up those "too perfect" pictures that you would use for blogposts, advertising etc. It's the place for people who love art in all its forms, and your business offerings are just one of those. If you can tempt Instagrammers to give you a "love" on your photos, you'll quickly end up with a following.
More Staging – New Ideas
This photo has all those same elements, but has been taken in a showroom storefront, from a brick and mortar shop instead. They have placed their product front and center of the photo, in the foreground, and have allowed their classy storefront to shine in the background – ever so slightly blurred. Its perfection calls to people who are like-minded, and people will remember the brand for its attention to detail, and level of sophistication. Because they love the photo, this will also translate into trust for the brand, because the brand has done something very passive to please them. All of this happens in the subconscious and people aren't aware that their love of a symmetrical and perfect photo will cause them to trust in that brand, but there it is. Try to create photo shoots which capture the very heart and soul of your business or brand, and let your design capture the hearts and trust of your audience.
Photos of the Digital Frontier
You can also just get a screenshot of your homepage, or landing page, something you have designed and also put a lot of care into, and if it's stunning and sleek, gorgeous and perfect, then it's all the better for Instagram. Since the clean lines people are gaga over are not limited to actual things you can touch, the sky is truly the limit. If you have any digital design skills at all, then you can do a lot with Instagram to create perfect snapshots, it just depends on how imaginative you can be.  You can take screenshots of a training seminar that is happening live, or take one of a digital poster you've put up for a special happening soon or some other hype. The examples below show the live capture as well  as one that hypes up an upcoming event.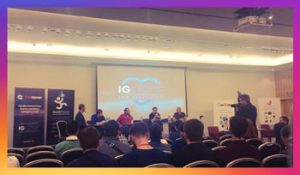 Quotes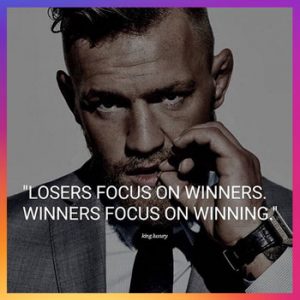 Yeah, quotes again. We as humans, LOVE those quotes. That is great news for Instagram, because they do too. By adding your brand name into a quote and image to match, you will create content which is sharable, engaging and enjoyable. The post below captures the idea perfectly. You can make things like it using free programs like Canva or Venngage, or opt to use Photoshop or GIMP for a more professional angle.  If you're very good at using Canva and Venngage, you'll be able to create these things and make them look like they were created on expensive software.  Branded quote images will help your audience recognize you when those images belong to you, and create brand loyalty.
Curated Content
As with the others Instagram provides. They have a search option at the top and you can find anything your heart desires there. You can follow others whose posts you admire, and you can borrow design elements to inspire your next post. You can share their content as well, with credit given and add your own witty wording alongside it. By doing this you're effectively networking with others, who can and will return the favor and may follow yours also. The other thing sharing other content will do is create more of that organic growth you want so much, so search engines like Google will find you more easily and agree that you're a total expert in your field because… look at that massive network! You're proving a real person, who represents a real business, is posting these things and nurturing those connections, and that will gain you brownie points with the search engines.
Flat Lays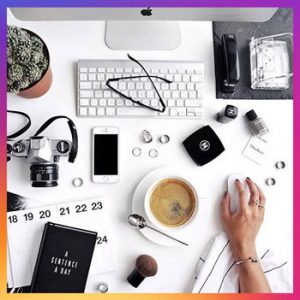 There are two different ways to do this, one's industry term is a "flat lay" and the other is a designed version thereof to simulate a flat lay or the idea of one. The perfect flat lay is something of an Instagram unicorn, everyone is trying to do it right but few actually succeed at getting it perfect. Those who do however, shine and are easily remembered. A flat lay is a photo which appears to have been taken from the ceiling, looking down at the things below. This allows for plenty of space to organize and place things until they are utterly perfect.
The perfection here literally makes your brain hurt, but in such a good way doesn't it? You can easily see what business each of the flat lays come from just by looking at their design, and once they add their brand into it, you create something stunning, interesting, fun to find all the bits and pieces (people love using their powers of observation – consider the success of the "Where's Waldo" books and something they'll link to your effort in having created it. That level of design and care translates directly to your audience, and that is exactly what you want them to feel. They are more likely to choose you because they believe you will nurture them and put as much care into your work as you have your flat lay photo. The ideas for these kinds of photos are endless, but tricky to get right.
Summary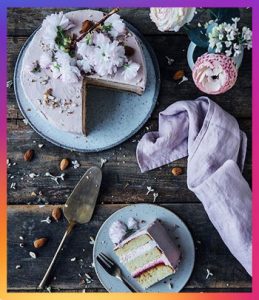 In summary, yes Instagram is for pictures BUT… it's for so much more as well. Virtually anything you can screen capture or take a photo of will work, but high quality is the currency of Instagram. You can post quotes, upcoming events, create hype about new products or services, create a flat lay to show off the best of your business, share others photos, and even your digital homepage. The best part about Instagram is the fact that it is a tool in your arsenal that will naturally create organic growth and appreciation for your brand.
Keep watching, we've got Pinterest tips coming next!
Next up: Part II – Twitter
Previous: Part IV – Pinterest